Start of School Forms
Posted on: August 11, 2023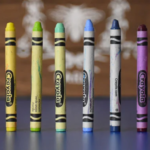 Olympic View Bell Schedule
School Hours: 7:55 a.m. – 2:25 p.m.
Wednesdays: 7:55 a.m. – 1:10 p.m.
Reminder Sept. 6 is not an early release Wednesday. Early release will occur every Wednesday except for the first week of school.
Back to School 2023-24
First Day of School
1st – 12th grade students Wednesday, Sept. 6
Preschool and kindergarten students Monday, Sept. 11
View all 2023-24 school year dates.
View all start and end times for SPS schools.
Back to School Checklist
Please click the following sections below for general back-to-school information provided by the district. Additionally, please check with your student's school for specific information.